Ila Crawford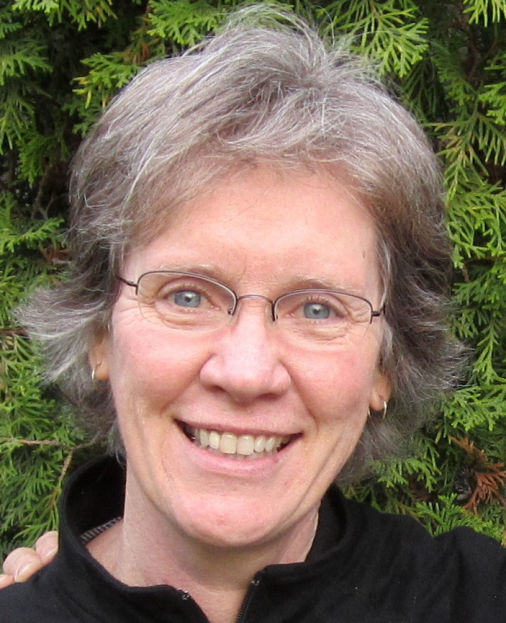 Ila is Educator Emerita in Visual Arts from Thompson Rivers University. She is a founding member of the Kamloops PrintMakers Society.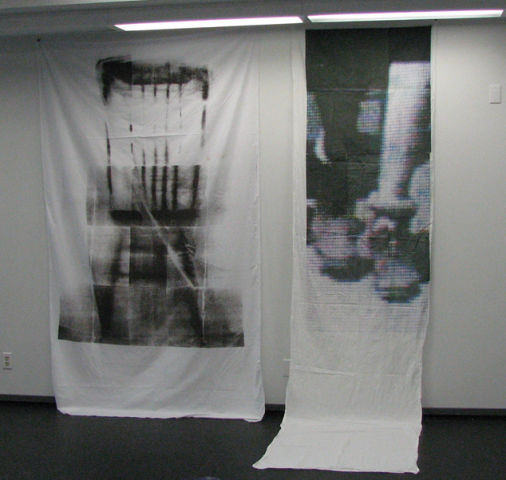 I primarily work in water-based screen printing, but also love etching. I have conducted workshops in aluminum foil litho (Kitchen Litho), Tetra Pak dry point, and lino cuts. I love the process of printmaking as much as, or maybe more than, realizing the image in print. There is something ultimately satisfying in exploring and using the range of marks available only through print media.

My work for the most part features images that are interesting and intriguing to me. I find that the methodical and slow process of problem solving and preparing an image for print makes room for the image to "speak" to me. I recently made over-life-sized images of elderly women. The process allowed me to more fully appreciate the beauty that results from aging and to see the patina of a well-lived life.

I am also intrigued with digital images that reveal information beyond what my eyes can register. For example, my Mother asked me to scan and print an aerial photo of the farm where she grew up. I scanned the image at high resolution and discovered information in the image that had not previously been visible. I recognized the people and found a ball lying in the grass. A door was ajar in the background. A narrative emerged. This compelled me to also think about the mark of the machine in the work and I have since become interested in scanning small objects to see hidden information and to record the mark of the scanner as it passes incrementally over the objects. In some ways the unintended glitches of the process humanizes the image and emerging details previously hidden, all of which adds to the mystery of the image. It is almost like excavating buried artifacts.

Gallery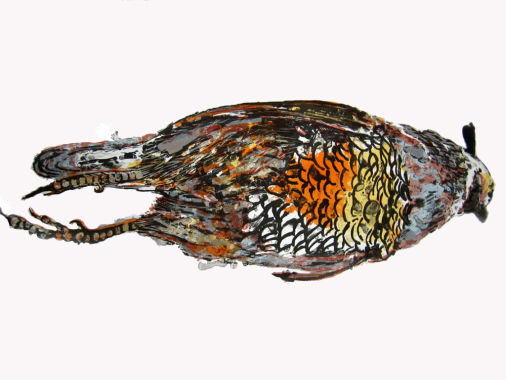 California Quail, 2005
UV ink on Arches 88
Screen print 22x30"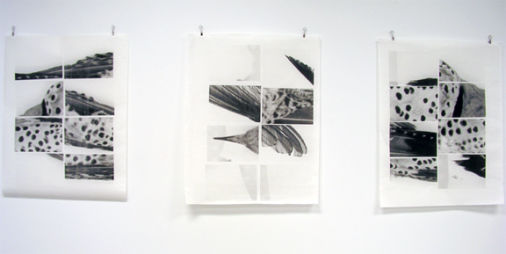 Flicker Triptych, 2006
UV ink on Mulberry paper
Screen print 30x40" each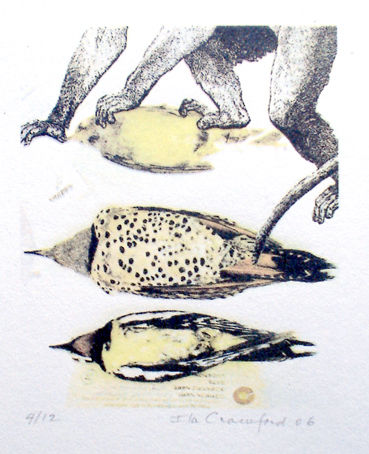 Untitled
Monkey with Birds, 2006
UV inks on Stonehenge
Screen print 5x4"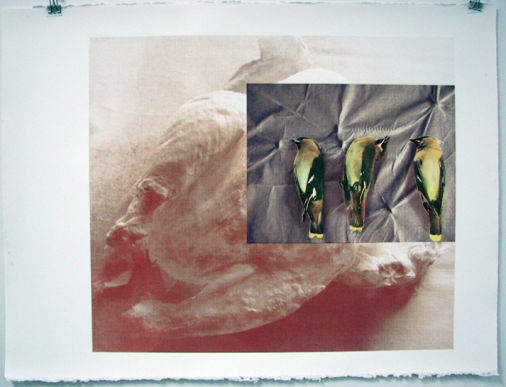 Waxwings, 2006
UV ink on Stonehenge
Screen print 22x30"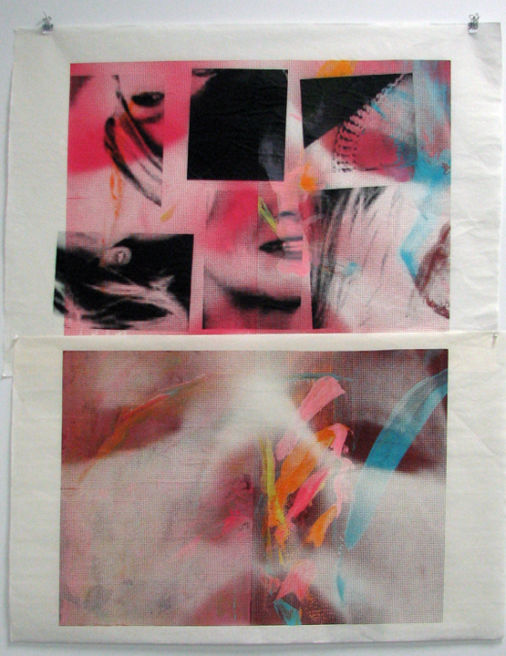 Topsy Turvy World Diptych, 2007
UV inks on Mulberry Paper
Screen print 24x34" each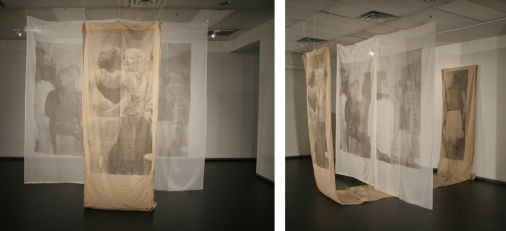 City of Ladies, 2007
Water-based ink on cloth
Screen print installation size approximately 90x100x110"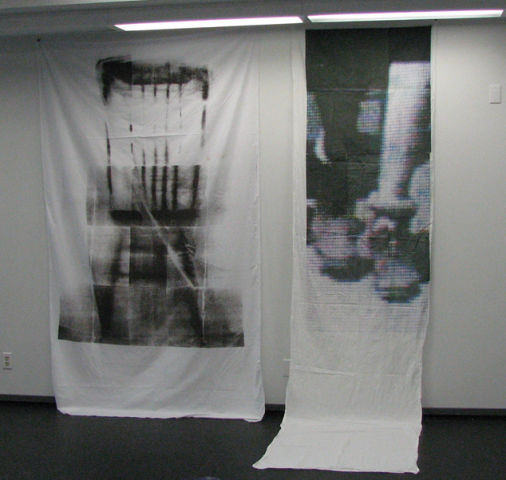 Object/Action, undated
Water-based on cloth
Screen print : 93x100" installed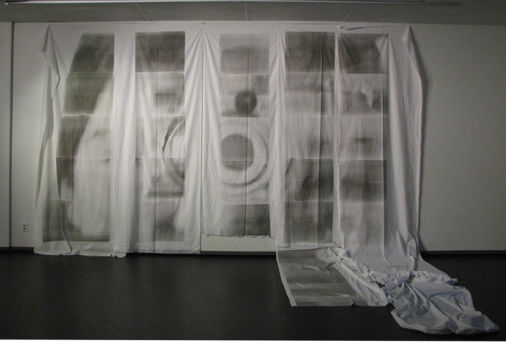 The Proposition, 2007
Water-based ink on cloth
Screen print 100x300"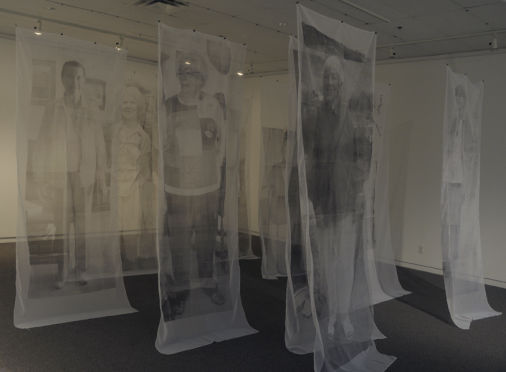 Untold Stories, undated
Water based ink on 12 transparent cloth panels.
Screen print. Each panel is approximately 90x45" except the two double images that are 90x60". Installation size is variable (This is an installation while work was in progress)

Untold Stories, undated
Installation view from book launch, Not Just a Tea Party. This installation was made as part of an arts-based research project.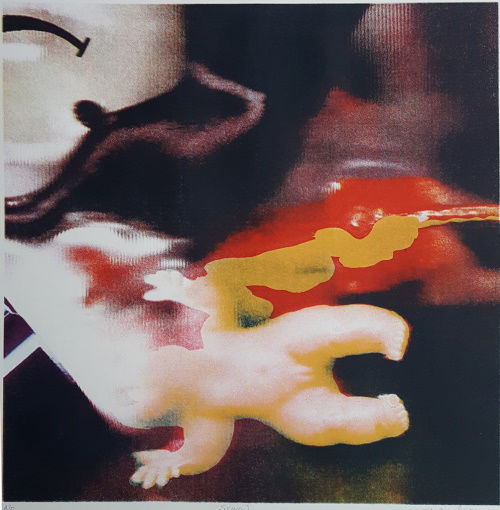 Animalia 1, 2015
Waterbased screen print
16"x16"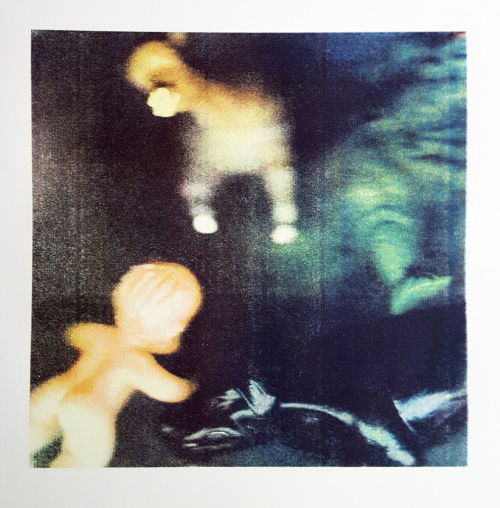 Animalia 2, 2016
Waterbased screen print
16"x16"
This website was made with Mobirise