Janet McChesney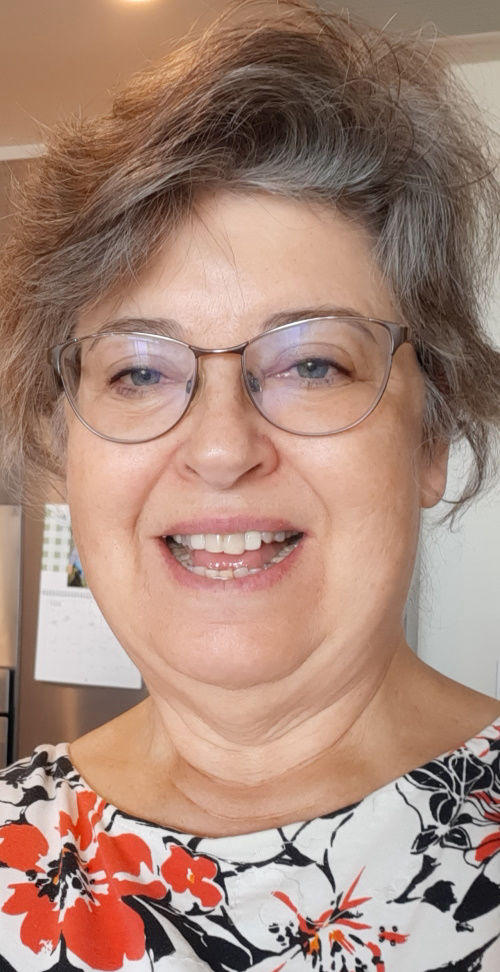 Born in Vancouver, where I attended school and began my university studies, then off to Toronto where I spent most of my adult life.

An HBA in Economics and Political Science at the University of Toronto and other specialized education including (Rotman School of Business, University Associates, Case Western Reserve University) provided the expertise to work in various managerial roles in large corporations. My final 17 years of work was in a global company that provided both an opportunity to work with a variety of amazing people around the world and to visit and live in other countries. That also allowed me to spend time visiting galleries and learning about different cultures and artistic expression.

In 'retirement' I have returned to British Columbia, attended TRU (BFA 2021) delved into art history, practised painting, drawing, sculpting, as well as worked with others on important volunteer projects. It is great to be a novice again, to make messes and mistakes, and get better at some things and to enjoy the company, creativity, ideas, and talent of others.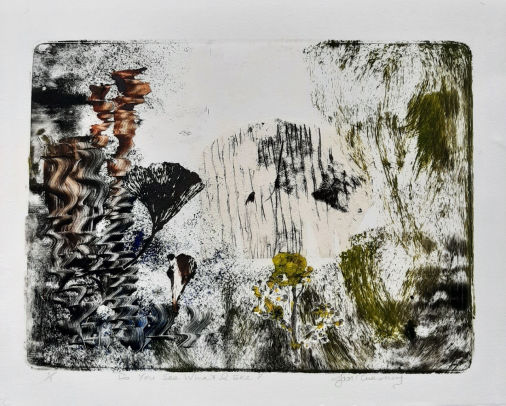 "Look until you really see"

I have an interest in the world around me and enjoy being able to tap into the evolving, accessible scientific knowledge that exists.

A life long collector and spectator of art, retirement is giving me the opportunity to also be a learner and creator of art. I am able to stop, observe, think, learn, ask questions, research and create and recreate using a variety of materials.

Before I attended TRU in Visual arts (BFA 2021) I was introduced to monoprinting, copper and zinc etching, aluminum plate lithography, collographs. TRU added more relief and intaglio experience and new areas and materials such as screen printing and photopolymer processes. There is much more to learn and lots to do.

In 2022, as a member of the Kamloops printmakers I now have the gift of time to refresh my print making skills and create editions based on my interests in nature.

Do You See What I See? (2013)
12"x10", monoprint created with chine colle

Gallery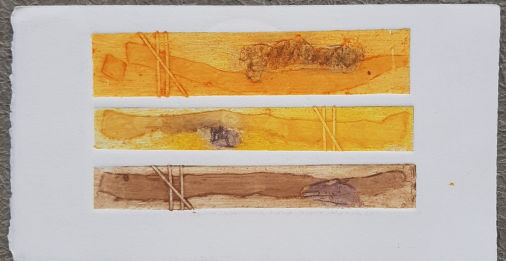 Wellington, (2012)
3 part carved wood on wood 8"X5"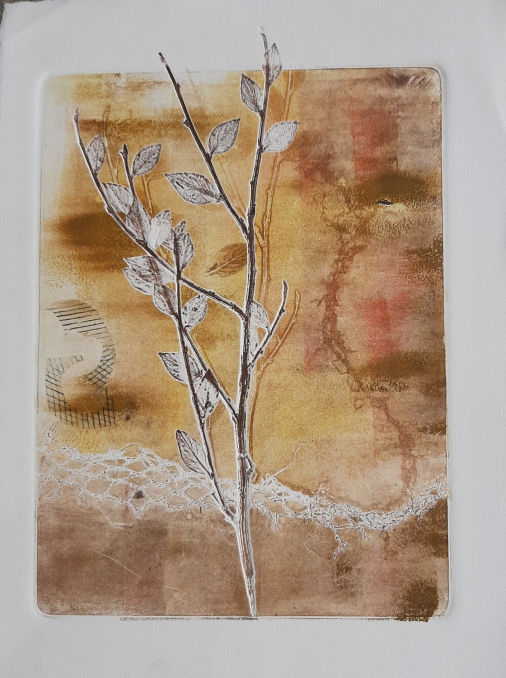 Tree Collage and Chine Colle, (2012)
Variable edition AP ( yellow version)
10"x12"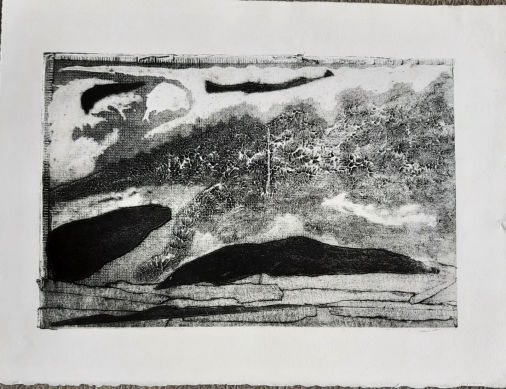 Carborundum Whales, (2012)
Collage
12"x10"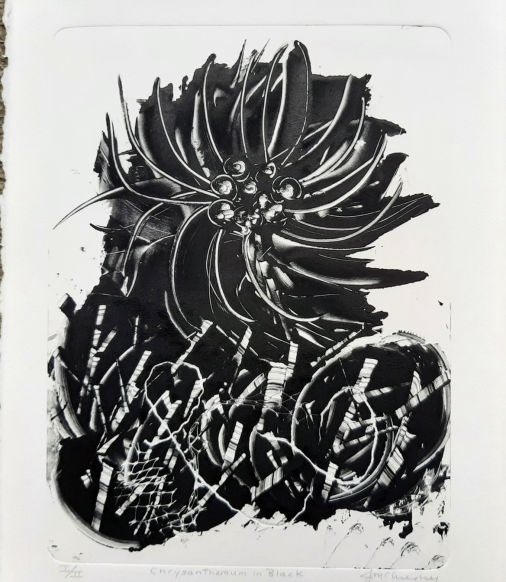 Chrysanthemums, (2014)
Part of a larger variable series of collaged black on white razored Chrysanthemum prints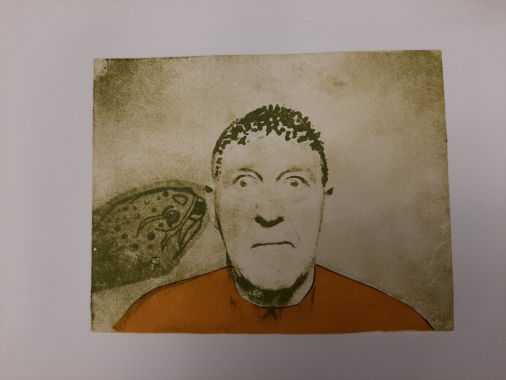 Talk to Me Trevor, (2020)
Photopolymer with India ink, touch and Chine Colle additions
6"x4"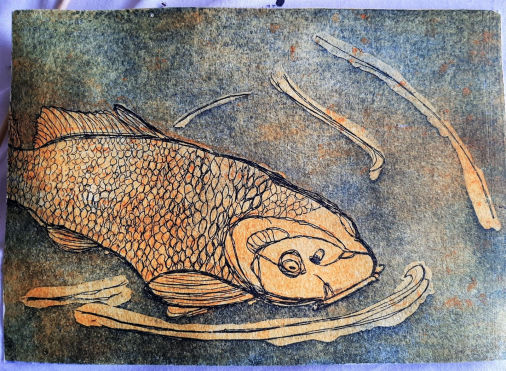 On Surveillance, (2019)
AP, Two plate print edition of 20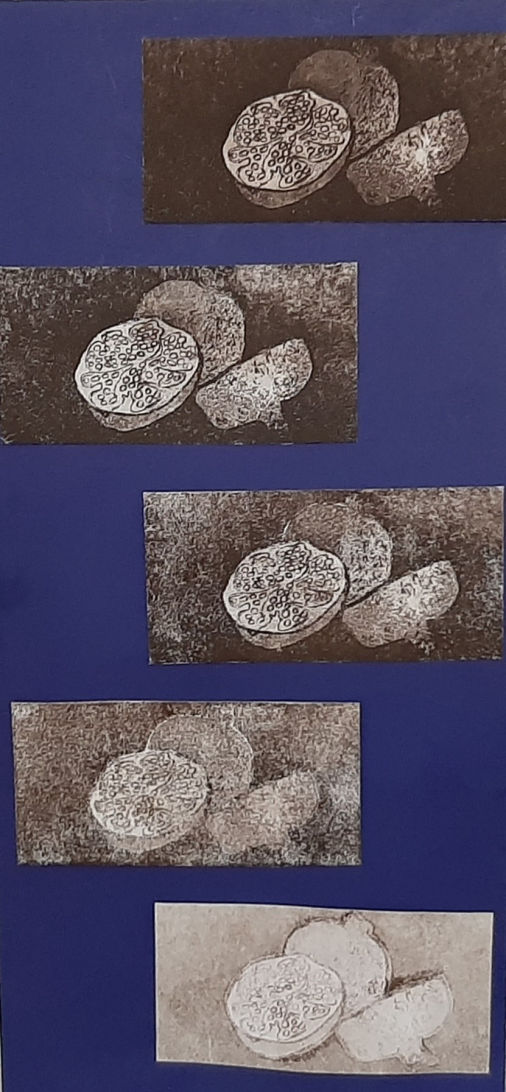 Slip Sliding Away, (2020)

Multiple 'ghosted' brown pomegranites