Kelly Perry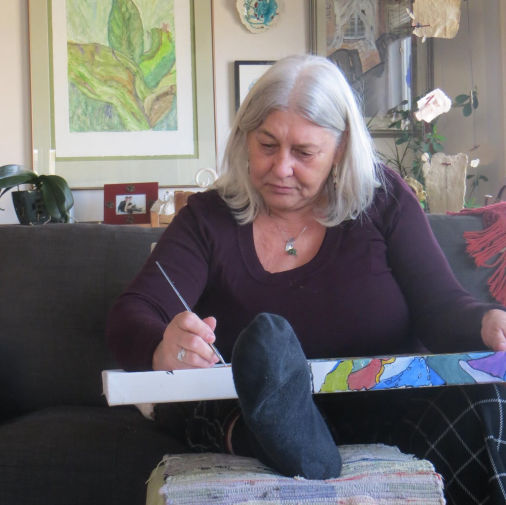 Mother of four incredible children, 11 awesome grandchildren. Went back to school after tragedy struck; school and art became my lifeline allowing me to move beyond grief. Art became my voice saying what I could not; it still does.

Graduated with a BFA in 2005 from Thompson Rivers University (Kamloops). Diplomas - Ceramics/ Sculpture and Interior Design. One of the founding members of Arnica and an active member of the Kamloops Printmakers and the Old Courthouse Gallery.

Creating is an expression of self and each day changes with how I feel or what is happening in the world around me. My greatest inspiration is nature and the world changing around me. My art at times says to the viewer do you hear me. Hearing me is the greatest gift I receive from the viewer every day of my life. Art gives me the Freedom to move forward and come to terms with things I may not be able to change.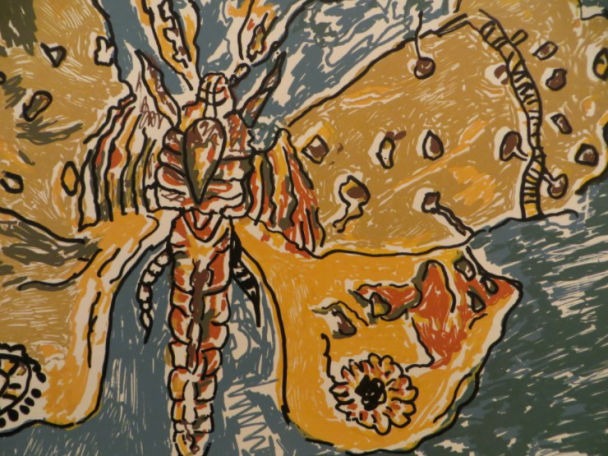 Kelly was born in Stevensbeek, Holland, immigrated to Ontario around 1950 eldest of 7 siblings. Moved to Kamloops in Dec. 1967. Graduating from Thompson Rivers University in 2005 with a BFA. Kelly has exhibited in Snap 09 in Toronto, TRU, Arnica, Kamloops Art Council, Sun Peaks and Williams Lake and Revelstoke, B.C. other exhibitions Green Door UK, Cascade Print Exchange, Corvallis Spain, 2021 Hong Kong.

Her work consists of multi media art, printmaking, sculpture and ceramics and interested in earth pigments collected from Kamloops and surrounding areas. The earth connects you to the history and allows one to dig deeply into our heritage. Kelly has been experimenting with screenprinting using her photographs of the area and nature. I am always searching for new methods. She last tackled is photoshop to draw her images. Recently started creating linocuts.

She was one of the founding members of Arnica Artist Run Centre, past vice president, and headed up fundraising. Events and Program Assistant at Kamloops Art Gallery for seven years, here she conducted tours and art workshops for young students and adults with special needs. She facilitated Art Workshops for the City of Kamloops and Museum and the School District #73 with After school Program Children at Risk. She is one of the directors of the Kamloops Printmakers. In October 2015 VIDA out of San Francisco picked up her art for a clothing line. In 2015 she started creating her own Adult Workshops Presently at Old Courthouse Gallery.